Supply Chain News: Now Truck Driver Shortage Said to Threaten the Economy
This article originally appeared in Supply Chair Digest on July 2, 2018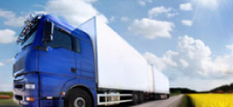 Corporations across the US have been citing rising transportation costs as putting a hit on profits since the second half of 2017, and the bad news just keeps getting worse.
For example, the Cass Linehaul Index, which measures US per mile truckload rates before fuel surcharge and other accessorials, was up 9% year-over-year – the largest monthly jump since the index was created in January 2005.
This scenario of course is the combination of several factors, starting with a strong economic environment that is pushing freight volumes up. That jump in demand, how
ever, is coming with a severe driver shortage that means carriers can't add capacity to handle the higher freight volumes.
Carriers aren't sitting still. Every week brings news of new programs to raise driver pay at carriers – sometimes to attract new drivers, but just as often to retain the ones they have. For example, just last week Central Oregon Truck Co. said it has implemented a pay structure that gives new drivers $65,000 a year in base pay and experienced drivers more than $90,000 a year in pay – much higher than the $50,000 or so national average for truckload drivers.
This is creating a unvirtuous cycle – one that not only may lead to still higher costs for shippers, but could actually put a hurt on the currently humming US economy.
The higher wages are not luring more drivers into the industry. The driver shortage is in fact growing even with the pay hikes, now at some 63,000, up from 50,000 in 2017, according to ATA estimates – and some say those numbers are low and likely to spike far higher in coming years.
The Washington Post recently noted that "Already, delivery delays are common, and businesses such as Amazon, General Mills and Tyson Foods are raising prices as they pass higher transportation costs along to consumers. On a recent call with investors, a Walmart executive called rising transportation costs the company's primary 'head wind.'"
The rising shipping costs hit the bottom line, meaning shippers have less money to make investments that create jobs. What's more, the tight capacity means delays in shipping goods awaiting a carrier that can take the load, slowing down the order-to-cash cycle for companies.
"This is slowing down the economy already," said Peter Boockvar, chief investment officer at Bleakley Advisory Group, told the Washington Post. "If it takes me a week instead of two days to ship products from point A to B, I'm losing potential business."
At TDDS Technical Institute, an independent truck driver training school in Ohio, veteran teachers say they have never seen it this bad. There may be closer to 100,000 truck driver openings, school employees say, according to the Post article.
"As long as you can get in and out of a truck and pass a physical, a trucking company will take a look at you now," said Tish Sammons, a job placement coordinator at TDDS. Simmons added "I recently placed someone who served time for manslaughter."
Lifestyle issues continue to be a huge issue – and why so many drivers flame out after just a few weeks – or even days – on the road, the reason why turnover rates (lately at some 94% at truckload carriers) are so high.
"Trucking is seen as a last resort if people can't find another job," said Otto Smith, an admissions representative at TDDS. "We're a hidden diamond for people looking for work."