3PL E-commerce Supply Chain Management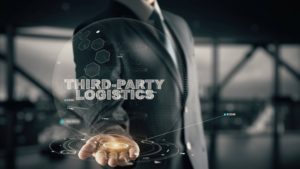 Valley Distributing & Storage is a 3PL partner that can assist you in optimizing your supply chain and providing customized solutions for e-commerce business needs. E-commerce retailers are increasingly relying on 3PLs to help manage supply chain operations. Our tailored 3PL e-commerce supply chain management services can improve logistics operations for businesses large and small.
Benefits of 3PL E-commerce Supply Chain Management
Supply chain management – Optimized services from inventory management through delivery to customers.
Warehousing – Use of 3PL expertise allows for focus on your core strengths
E-commerce order fulfillment – Direct-to-consumer fulfillment, focusing on efficient distribution of product to end user with attention to accuracy and timeliness.
Cost effective – Enables an e-commerce business to cut down on the expenses of a storage facility for excess inventory, as well as staff for fulfillment.
It is more convenient for consumers.
Increase accessibility to products.
We realize the customer satisfaction is critical to your success. Valley Distributing & Storage is committed to exceeding your customers' expectations in representing your brand.