Cross Docking Services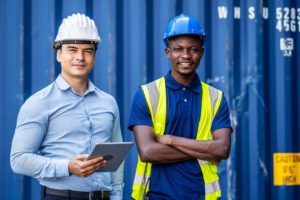 Valley Distributing's cross docking services allow for a direct and seamless flow of materials from receiving straight to shipping. Our warehouse team is experienced and provides efficient and accurate movement of your product.
Whether it's rail, container, or truck, Valley can assist you with your cross-dock needs.
Advantages of Cross Docking Services
Streamlined material handling
Shorter delivery times
Reduction or elimination of warehouse storage costs
Reduced handling & labor costs
Improve efficiencies
Minimizes handling & risk of damage to products
Allows for consolidation of products from different locations into a single shipment.
Reduced inventory holding costs
Cross Docking Facilities
Valley Distributing's cross docking facilities are conveniently located in northeast Pennsylvania, rail served with easy access to major interstates. Our cross dock service allows you to have inventory closer to your customer base and the flexibility of space, equipment, and materials required for special order fulfillment.