Our Focus on Technology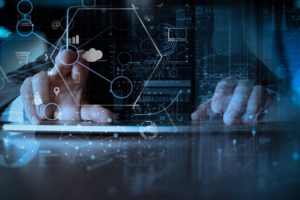 As an experienced 3PL provider, we realize that technology is integral to accurate order fulfillment and shipping. Our state-of-the-art information technology tools allow us to save valuable time by automating processes, as well as reducing errors, increasing supply chain visibility, lowering fulfillment costs, and improving your level of customer service. Integration between our software systems and yours are critical to providing the highest level of service.
Technology you can count on
EDI (Electronic Data Interchange) enables seamless integration of diverse technology platforms, a technology integral to optimal efficiency.
WMS (Warehouse Management Systems) software allows for tracking of inventory throughout the facility.
RF Scanners (Radio Frequency Scanner) Used to pick orders, ship, and receive product. Provides real time inventory details.
TMS (Transportation Management Systems)
Effective supply chain management is more important than ever in today's fast paced world. We continue to invest in the technology needed to help you better manage your supply chain and exceed customer expectations.
We pride ourselves on offering our clients an experience that sets a standard in trust, dependability, and accuracy. As a 3PL provider, we are committed to the use of emerging technology to better serve you.