Warehousing Services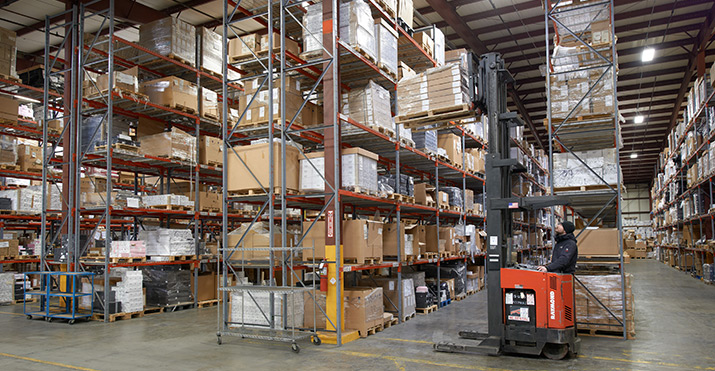 The Best in Quality Service
Valley Distributing & Storage is a third-party logistics provider located in Northeastern Pennsylvania.  Our location offers quick access to the NY/NJ metro and mid-Atlantic regions at a rate more competitive than neighboring options, including the Lehigh Valley.  Our warehousing services have been the gold standard for over 60 years.  We focus on creating value for our customers – as our customers' define value.
Valley provides a full menu of logistics services including public and dedicated warehousing and value added services.  Our warehousing capabilities include Cross Docking, Transloading, Pick & Pack Services, Packaging, Food Grade & FDA Registered Facilities, and more.  Whether providing inbound logistics of raw material to support your manufacturing schedule or shipping finished products to your customers on time, we are committed to understanding your logistics needs and position in the supply chain.
Our logistics solutions provide customers a real competitive advantage.  Our experienced team delivers results.  We understand customers' needs and customize our approach.  We are proud of our flexibility and innovation – if something you need is not listed here, contact us.  Don't settle for one-size-fits-all logistics services.